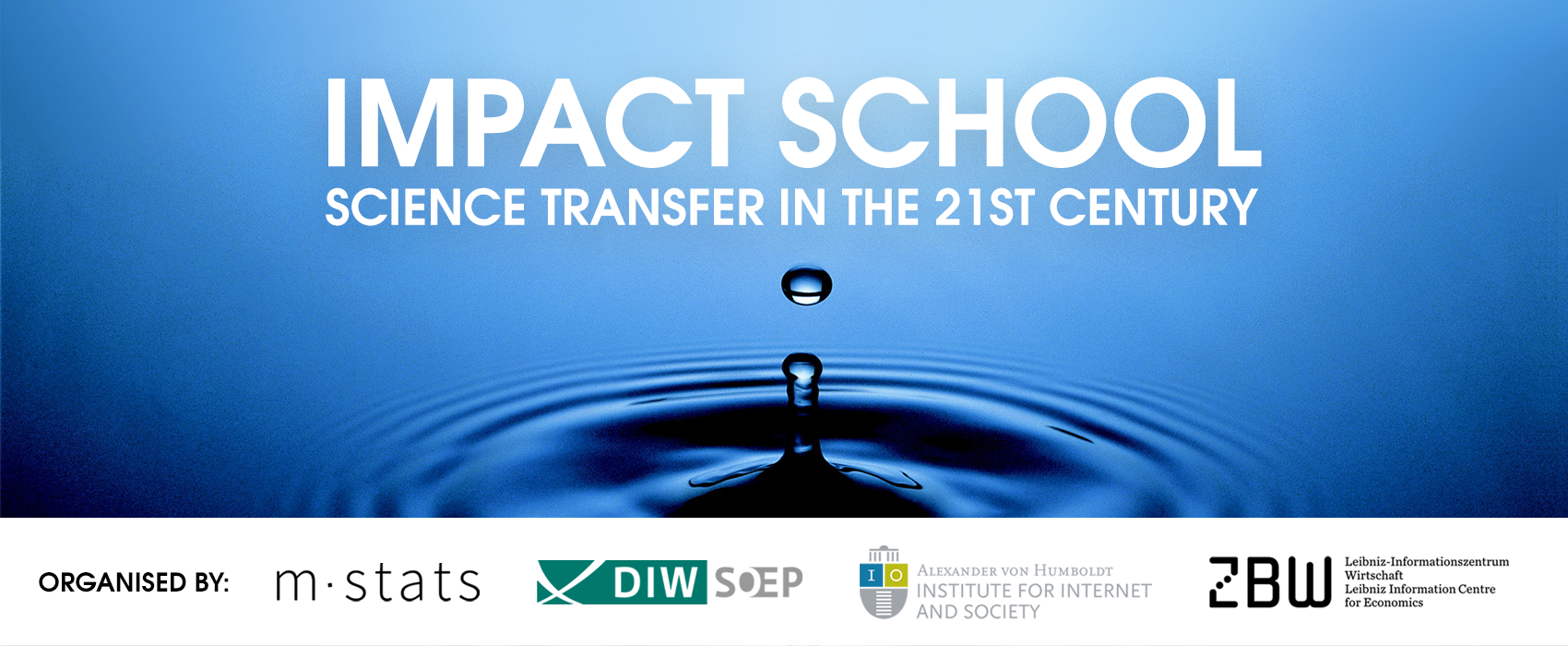 Impact School: Science Transfer in the 21st century, November 29  –  December 1, 2017, Berlin
There is a pressing need for informed expertise from virtually all fields of academic research (e.g., with regards to matters of climate change, innovation, migration, data security). Still, scientific expertise often remains within its own domain and only reaches relevant decision-makers in civil society indirectly and belatedly. The prevalence of citation metrics to measure scholarly impact often compels researchers to focus on article publications in disciplinary journals. Prominent policy makers and research funders therefore increasingly place the question of societal impact at the top of their agenda [1]. However, knowledge transfer, as the skills and knowledge necessary to make research accessible beyond the academic sphere, plays only a minor role in university curricula and the daily routines of research institutes.
This three-day training programme is tailored to up-and-coming researchers that want to learn the skills necessary to maximize the impact of their research, also—but not exclusively—in relation to evaluation procedures of science funders. The sessions will be held by experts in their respective fields and cover the three dimensions of scholarly impact: societal impact, economic impact, and political impact.
The impact school of the Leibniz Research Alliance Science 2.0 is organised by mStats DS GmbH, the Alexander von Humboldt Institute for Internet and Society, the German Institute for Economic Research (DIW), and the ZBW – Leibniz Information Centre for Economics (ZBW).
Call for Applications (Deadline September 30): https://www.leibniz-openscience.de/impactschool/