Open, innovative and inquiring – this could be the characterisation both for the participants and the sessions of the second Barcamp Science 2.0 held during the third Science 2.0 Conference in Cologne. "Putting Science 2.0 and Open Science into Practice" served as the motto for lively exchanges and the collection of subject matter for future discussions.
On 2 May 2016, various active players and people interested in Science 2.0 and Open Science met for the Barcamp Science 2.0 at the GESIS in Cologne. Konrad Förstner and Matthias Fromm of Open Science Radio accompanied and documented the barcamp.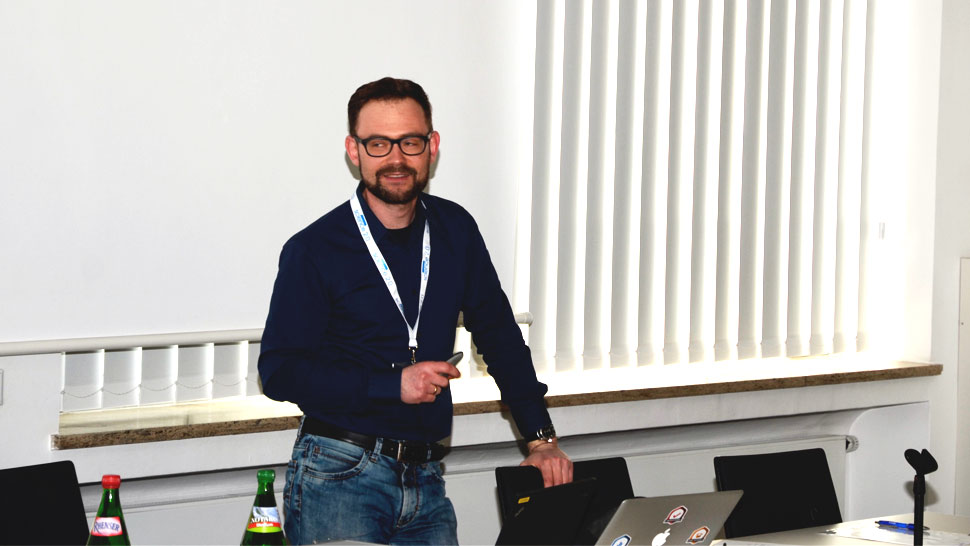 How can Open Science be fired up in practice?
Felix Schönbrodt set the mood with a so-called "ignition talk" about "Simple but powerful steps to put open science into practice". He showed which steps researchers, universities and also journals should take in order to render Open Science more sustainable and more acceptable, because Open Science is still viewed askance by science and research. Schönbrodt named the Open Science Committee of the LMU Munich as an example for a pioneering project. In his opinion Germany needs many more initiatives like this at universities and research institutions.
His appeal to researchers: every time they publish a paper they should think about making it available in Open Access and they should actually do it more often. To honour Open Science practices and to enhance their visibility, publications could be furnished with "badges" (such as "Open Data", "Open Materials", "Preregistered"). It would be helpful if an internationally valid system could be established – but this ought to be arranged by the big research institutions and politics.
The infrastructure for potential publications should also be simplified. Technical barriers put off many researchers – unnecessarily, as examples such as asPredicted.org show. The important thing is to experiment with Open Science, which can happen in "simple but powerful" steps. The proponents of Open Science must leave their "Open Science bubble" and extend the debate beyond the circle of like-minded people, and Open Science must become a part of all pertinent conferences. The podcast of this talk can be found here.
Broad range of practical topics and big questions
The 30 participants quickly agreed on 15 sessions about different topics: from applications and practical examples in the field of Open Science to possible uses and implementations, and the final big question of "Why do Open Science at all"? Each session was documented on the Pad https://pad.okfn.org/p/s20bar_2016. Open Science Radio also interviewed the session moderators.
Questions under discussion:
How can Open Science be practiced (sustainably) and what sort of infrastructure is required?
What kind of incentives do researchers need? Which pros and cons to bear in mind? What is important for researchers and which incentives attract them?
Which tools are used and what are the Best Practice examples? How can existing tools be used to process data volumes?
What must be taken into account for Open Access publications and Peer Reviews? What are the (positive and negative) effects of SciHub?
An overview of all sessions can be found here.
Open Science can be lived diversely
There were no final answers, just new questions asked that must be discussed. The participants noted that there are many ways to practice Open Science and that it should be added to the curriculum for students. The importance of Open Science grows. The digitisation of the science system leads forcibly to Open Science, but the pros and cons should not be ignored. Not all scientists feel at home in the digital sphere. Incentives should be created with these scientists in mind, and information events such as workshops offered.
The general agreement was that Open Science is an important factor in the continued existence of a digitally operating science system, and that it should be regarded as a natural part of the system. Many steps have been taken already, but Open Science has not yet arrived in all areas and must often be defended. Many people do not see sufficient proof that existing approaches to Open Science actually improve the current system. The wish for the future must be that Open Science is simply practiced and taken for granted – as Felix Schönbrodt made clear in his talk.
The conclusion of the barcamp: there is great interest in Open Science and much need to talk about it. It is important to exchange views on the topic regularly, even if some aspects occur repeatedly. The experience of previous Barcamps Science 2.0 shows that every time many curious newcomers turn up, besides the old hands, who wish to address Science 2.0 and Open Science. This is a good omen. Every time, half of the participants had never attended a barcamp before. But barcamps are very well suited to this kind of intensive exchange and debate. For this reason there will be another Barcamp Science 2.0 on the eve of the Science 2.0 Conference next year, probably in Berlin.
Authors: Johanna Kuhnert, Dr Guido Scherp (ZBW – Leibniz Information Centre for Economics)